Whether you are arriving by car or by air, traveling is much more of an adventure when you bring your pets with you. Here are a few hotel chains that will welcome you and your pets with open arms.
Best Western
Looking for an inexpensive place for you and your pets? With over 1,600 pet-friendly locations available, Best Western is a great place to start. They allow guests 2 dogs that are up to 80 pounds each in their rooms. Some allow you to bring your cats as well. Depending on the location, guests will be charged a maximum of $20 per day to keep their pets with them. Amenities vary by location. Most include complimentary breakfast, high speed internet, a pool and a fitness center. The Best Western brand has recently won several awards including being named the best mid-price and upper mid-price hotel chains from Business Travel News. They have also set new records for the number of hotels earning the TripAdvisor Certificate of Excellence Award.
Red Roof Inn
Red Roof Inn is another inexpensive place to stay with your pets. They have 360 pet-friendly hotels for you to choose from. The great thing about Red Roof Inn is that they are one of the few chains that don't charge a nightly fee or deposit for pets. Many are 100% smoke-free, have flat-screen televisions and swimming pools. Most include high-speed Internet, mini refrigerators and microwaves. The look of their rooms have been upgraded nicely. Some have a fresh modern appeal with contemporary décor and wood flooring.
La Quinta Inn
La Quinta Inns have more than 830 pet-friendly hotels across the country. They allow up to 2 dogs or cats in each room for no extra charge. They offer free breakfast, comfortable beds, free high-speed Internet, flat screen televisions, swimming pools and fitness centers. They have lush landscaping in their courtyard area with gazebos and benches. Business travelers will appreciate their oversized desks with ergonomic chairs.
Loews Hotels and Resorts
Although there are only 18 cities in the U.S. and Canada that have a Loews, the cities that do are lucky to have them. They have their own program called Loews Loves Pets. They provide pet amenities that include pet mats, food and water bowls, treats, beds and litter boxes for cats. They even have items on their room service menu for cats and dogs created in conjunction with a licensed veterinarian. Loews also provides you with dog-walking routes, pet-sitting or pet walking services and a list of local pet-friendly restaurants.
Fairmont Hotels and Resorts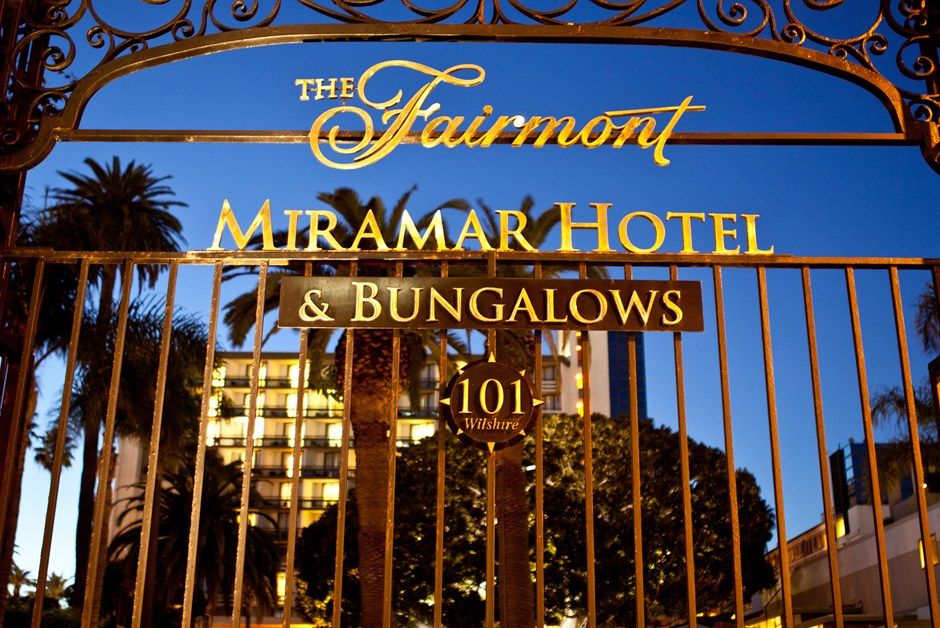 If you would like a little taste of luxury for your dog, try out Fairmont Hotels and Resorts. Their pet policy varies by hotel, but each has something special. For example, in Washington D.C., Georgetown, dogs stay for free and are rewarded with handmade treats which were created by the hotel's executive pastry chef. Some cities provide pet sitting and pet walking service. Others give you a welcome package filled with pet bedding, treats and a walking map.
Four Seasons
If you are looking for 5-star treatment for you and your pooch, look no further than the Four Seasons Hotel. Although not every Four Seasons accepts pets, the ones that do are truly exceptional. They offer pet beds, water bowls and the like, and also have knowledgeable concierge services that can point you in the direction of local dog parks and dog-friendly entertainment options. Enjoy all of the finest luxuries such as spa treatments and a 24-hour concierge service.